Turntable stylus replacement is something that should occur ever 1000 hours of play or so. It is one of the unfortunate things of the vinyl hobby, but need not be too difficult.
Before replacing your turntable needle, take the opportunity to consider upgrade paths. Many ranges, especially the affordable moving magnet cartridges by brands such as Ortofon (the OM series) and Grado (the colour series), allow you to upgrade the stylus without needing to change cartridge. This provides a cheap and easy way to upgrade the sound on your turntable.
Turntable Stylus Replacement Options from Third Parties: Improving Your Stock Sound
A very popular way to improve the sound from your cartridge when turntable stylus replacement needs to occur is to consider a 'custom made' stylus. These are needles that are made by a manufacturer other than the maker of the cartridge.
The most popular brand that provides upgrade paths for many popular cartridges is Jico. They design and manufacture some of the best turntable styli for a range of popular cartridges, including but not limited to the Shure M97xE, the Audio Technica AT440MLA and AT95e and the Shure V15 series. These styli are renowned for their ability to improve upon the sound provided by the stock stylus. It is said that the M97xE Jico SAS stylus is one of their best turntable stylus in terms of value for money, and produces a sound that is not able to be rivalled by any stock cartridge under 500 dollars. Having not heard the set up I am unable to comment on this claim but it certainly achieves rave reviews.
Ebay stores exist that sell replacement styli for famous cartridge lines of yesteryear, most importantly the Shure V15s. Make sure that the seller has good reviews though, since there are some generic styli sold on Ebay that do not meet buyers' expectations. Incidentally, if you're after an excellent V15 stylus replacement, Ed Saunders is your man.
The Standard Options for Turntable Stylus Replacement
The best turntable stylus vendors are still LP Gear and Needle Doctor at time of writing, and their fast and efficient service is yet to truly be challenged. Read more about the t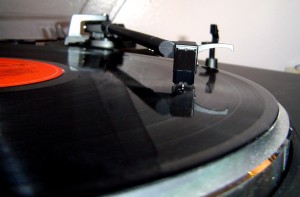 wo companies here, but it is difficult to separate them. Both provide excellent help to the newcomer via email, so if a quick Google of your cartridge number doesn't provide any clues they will be happy to help you out.
Amazon also has some options for turntable stylus replacements
, mainly for the cartridges that they sell such as Grados, Audio Technicas, Ortofons and Shures, as well as the best ignored Ion Audio and Crosley. You will need to know the stylus number you require, which isn't always the same as the cartridge number. Research the stylus for the cartridge first on LP Gear on Needle Doctor, then check the price on Amazon.
The best turntable stylus replacement is one that happens quickly and painlessly, and the companies listed above will all provide excellent service and decent value for money – just shop around for the best price.