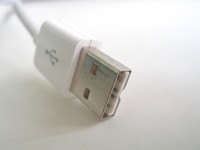 How to convert your vinyl collection for cheap using USB turntables
USB turntables provide a cheap and easy solution for people wanting to digitise their record collection. Since the iPod, the music industry has shifted towards smaller, lighter and more convenient. There is no doubt that digital audio has taken over the market. Is this a good thing?
In terms of portability of music: yes. There is no denying that popping an iPod in the pocket is a simple way of having music on-the-go 24/7. There are many who are using USB turntables as a convenient way of transferring their vinyl collections to digital format, ready to put straight on the iPod. No longer does listening to quality music require you to sit in one room, ready to change sides of the record. Instead, your old Funkadelic vinyls can be heard as you are out for a walk, in the car or away on holiday.
People who love high fidelity music but prefer the convenience of mp3 are turning to USB turntables as a way to convert their vinyl collection to digital format. USB turntables are by far the easiest way of doing this. There are other options, such as putting a standard turntable through a preamp and then in to the computer. However, for the weekend warrior who is lacking interest in the old record player and turning towards the future, the simple "plug and play" convenience and cheap price of USB turntables is the way to go. The items you will need to convert your vinyl to digital format are:
USB turntable
Audio recording software
Halfway decent computer
Which USB turntables?
There are plenty of cheap USB turntables on the market aimed at the nostalgic record collector with vinyls sitting around gathering dust. If this sounds like you and you are keen to convert your collection, consider spending that little bit more to get a USB turntable of quality. Cheap and nasty USB turntables can result in a sound quality that even the untrained ear can detect immediately. Investing in a good quality USB turntable that costs around 500 USD is worth it for the results. Turntables that output to CD or output to USB stick should be avoided as they prevent the user from providing input that determines final audio quality, such as where the gaps between tracks are.
Audacity is our program of choice for recording the music. It is free, excellent quality software that many manufacturers of USB turntables ship with their product. If this is the case for your USB turntable, instead of installing from the provided CD, download the latest software from http://audacity.sourceforge.net . There can be a significant delay between USB turntables being boxed and being opened by the consumer, and software can go out of date in that time. They have an excellent step-by-step strategy for setting up Audacity to record from the USB turntable at their wiki.
A relatively recent computer should suffice – think last 5 years. Anything older may struggle with the recording process.
Are USB Turntables The Best Turntables For Your Needs?
If you have a record collection that rarely sees the light of day, and you are eager to convert that collection to mp3 for use on your computer or portable media device, then yes.
If you love vinyl for its 'mystique', that x-factor that vinyl has that other forms of media do not, then maybe. If you want the appeal of vinyl and the convenience of mp3 all in one, USB turntables are a good option. However, many records these days come with links to digital downloads to save you the hassle.
If you are a vinyl collector or audiophile who buys vinyl due to superior audio quality, then no. Unless you are spending the cash on one of the best turntables with USB output, you are better off spending your money on a good standard turntable. USB turntables can suffer in audio quality as they are aimed at the non-audiophile market.