Want to sell vinyl records? The first thing I will say to you is "please reconsider!" Semi-joking. There comes a time in any collector's life when he or she must sell up, and that time might be right now if you are reading this. I won't hold it against you, I promise.
The great news is that it is easier than ever to sell vinyl records. The throngs of young people looking to get their hands on your collection is growing by the day, and many can be offloaded for about half the price of what the same music would cost new on CD. I bet most collectors never thought they would get that sort of return on investment when they bought them 40 years ago. Records, when sold via the right avenues, can fetch a reasonable price.
Check out the ways to sell vinyl records below, and their advantages and disadvantages.
1. Sell Vinyl Records At Record Fairs
If you have a large collection, setting up a stall at a record fair will be an ideal way to sell your vinyl records. Records fairs attract collectors, and collectors tend to be willing to spend a little bit more cash to get something they know is good. Just recently, I spent 10 dollars buying a pristine copy of Van Morrison's Moondance LP. Yes I probably could have got it for less if I held out, but I was able to examine the record and determine it to be of excellent quality. It plays brilliantly, by the way.
Record fairs are also a great way to network and meet other people. Different fairs require different numbers of records to be brought as a minimum. Expect the minimum number to be in the multiple hundreds, so to sell vinyl records at a record fair will require a pretty sizeable collection.
2. Sell Vinyl Records Locally via Advertisement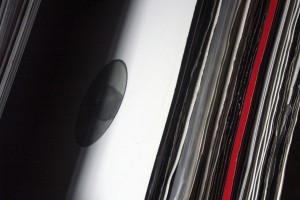 Advertising on your local classifieds, Gumtree or eBay will garner some interest from other record collectors. If you want to make a lot more money, it's worth taking the time to go through and itemise your collection. You will miss out on sales if you do not provide the potential buyer with hints as to what your music collection looks like. If your collection is too big, just list some well known artists. "Lots of 60s and 70s rock (Beatles, Pink Floyd etc) some punk (Sex Pistols, Clash etc) and jazz (Miles Davis, Art Blakey)" is a simple way to attract many more buyers. Forgive other collectors if they assume everyone is trying to offload their awful music, we've all been let down far too many times at second hand shops.
On that note, it's worth determining first whether your vinyl records are actually worth much. Certain artists will fetch nothing and should be given away. Perry Como, Kamahl, Herb Alpert and the Tijuana Brass are all artists that should go straight to the local charity store. However, if you have anything that was ever considered 'cool', or anything punk, soul, progressive, new wave, reggae, ska, blues or jazz (mainly bop, free jazz, jazz fusion and cool, i.e. not "white man jazz"), then you can proceed on to sell your vinyl records.
If wishing to sell in bulk, beware that you will get a lot less for your collection. Selling in bulk can be handy if you have deemed your records to not be worth that much, as people will tend to buy entire collections to just get a few gems. If you've decided that you have or had excellent taste in music, then selling individually will probably get you a great deal more money, but at the expense of time of course.
3. Selling Vinyl Records Online
Selling records online can be fairly easy, though requires the additional effort of mailing your sold goods. Protective boxes can be created by duct taping two bits of cardboard together around the record, with a bit of padding thrown in for good measure. If you want to take things a bit more seriously, this site sells prefabricated cardboard boxes ideal for shipping when you sell vinyl records. There is always a small risk of damage when shipping your records, and for this reason it's simply much easier to sell locally.
4. Hold Your Own Vinyl Record Sale
As previously mentioned, buying LPs is becoming more and more popular. Interested collectors will scour the classifieds for garage and yard sale listings. Include the magical words "LPs" and you will have interested collectors coming along in no time. If you don't have any other goods you're interested in selling, consider partnering up with a friend who does. But really, we've all got so much stuff lying around that we never use, so it should be easy to scrounge up a front yard's worth of bric-a-brac. Some other magic words to put in your advertisement to keep the sort of people flowing through the door that you want are "vintage clothing and furniture" – but only if you actually have it of course. It's not old, it's vintage!
5. Sell To A Local Record Store
Local record stores are always looking for second hand records to put on their shelves. They generally buy in bulk, but not the sort of bulk required to attend a record fair, for example. If you've got, say, 50 or more LPs they should be interested in taking your collection off of your hands. Don't expect a premium pay day, as the second hand vinyl business does not make the store owners millionaires, but it's a fast and easy way to dispose of your collection.
Conclusion
There are numerous ways to sell vinyl records. As with many things, the more time you put in the more you will make. Not everyone will be bothered to individually sell each record via eBay, and likewise others will consider selling in bulk to a local store a waste of money. Whatever your inclination, there is some money in your collection, so don't be afraid to set the price high and shop around, as the price can always be lowered later. Though I hope never to want to sell vinyl records, I wish you luck on your (presumably digital) endeavours.