Vintage Technics turntables are coveted items, seeing as they are often seen as the epitome of direct drive technology. Retrospectively, it's worth wondering whether it's purely because of the legacy of the Technics SL-1200.
The Technics Sl-1200 – Overshadowing All Other Vintage Technics Turntables?
If you picked someone off the street and asked them to name the first turntable that came to mind, it'll either be the turntable they own, or the Technics SL-1200. The Technics SL-1200 and its reputation for massive torque and precise speed stability equate to a DJ's wet dream. The design of the Technics SL-1200 is also instantly recognisable, since it is so widely copied by current day manufacturers.
The bad thing about the Technics SL-1200 is it is hugely overpriced for the Average Joe wanting to spin some vinyl. The good news is that other members of the vintage Technics turntables series have components borrowed or influenced by the Technics SL-1200. The turntables may not add up to the same level for pure DJing, but for listening, they make excellent turntables.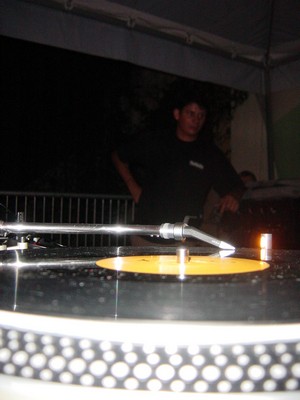 The Forgotten Vintage Technics Turntables
There are a host of vintage Technics turntables with model numbers  'SL-1×00'. The 1500s, 1600s and 1700s are all solid turntables that are essentially variations on the 1200 design. The pick of this series would have to be the 1700s. These are all direct drive turntables, and this is another good rule of thumb with vintage Technics turntables. Their great breakthrough and signature design was the direct drive turntable, and thus a great deal of their engineering time was devoted to the direct drive system. Their belt drive systems are more cheaply made (as with the majority of mass marketed belt drive systems) and are inferior to their direct drive turntables.
Another fantastic series of vintage Technics turntables was their linear tracking direct drive turntables. Of these, the SL-10 is the highlight. Many other vintage Technics linear tracking turntables are also worthwhile, such as the SL-M3, SL-15, SL-7, SL-QL1 and SL-5.
The Technics 1200 is a matter of obsession for some folks, and that's fine, but people are ignoring other vintage Technics turntables that are real underrated gems.